Last updated on January 7th, 2023
In our previous tutorial we learned about how to connect Webmail to Gmail and receive emails but not able to send.
If you have not read our previous article please do so by going here How To Connect Webmail To Gmail.
In this tutorial we going to learn about how to send webmail email right from Gmail without logging to your Webmail.
Follow the simple steps to get started ;
Login to your Gmail Account
Go to the right corner and click on the Gmail setting icon as shown below.
Select See all settings from the drop-down menu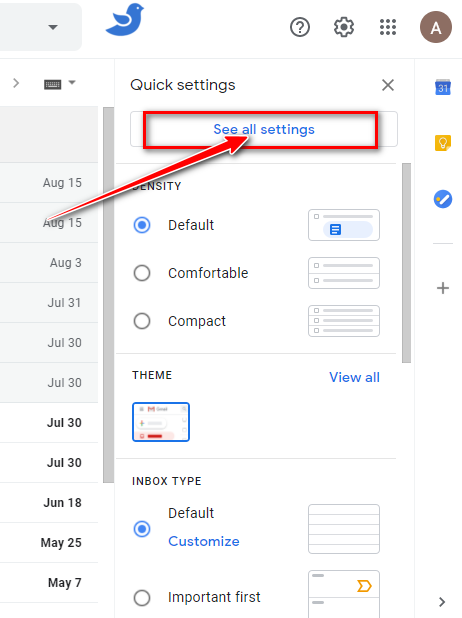 Select Accounts and Import from the tab.
Click on Add another email address as shown below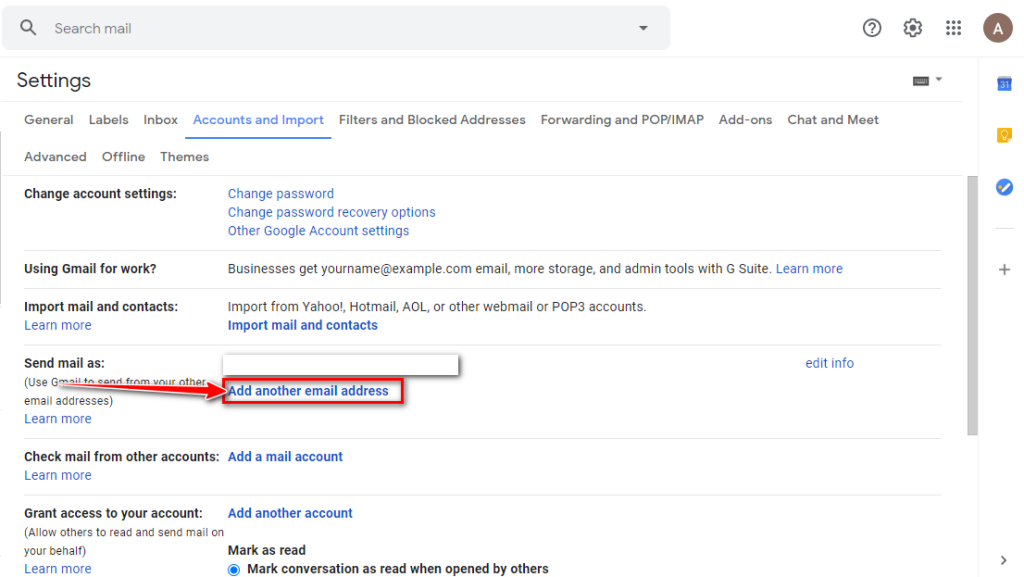 The pop-up windows that appears enter the name and email address of the webmail email you want to link to Gmail abd click on the Next Step button.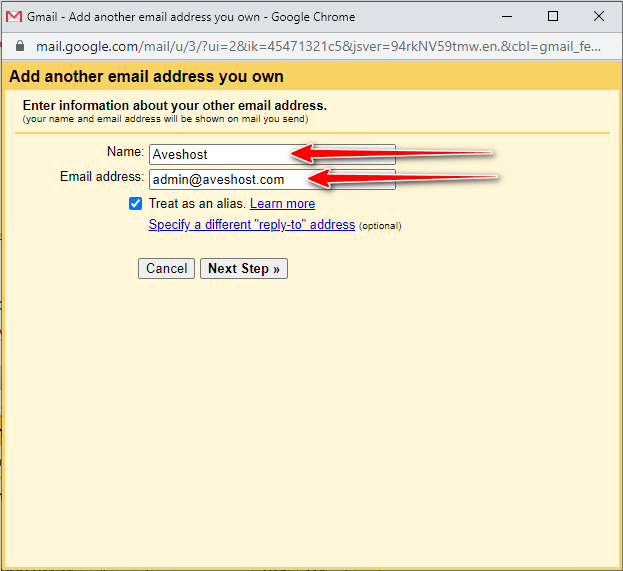 On the next page enter your SMTP Server if you have your hosting with Aveshost then your SMTP server will be mail.YourDomainName.com or just add mail. and your domain name. Also your port is 465 Now enter your username and password of your webmail email address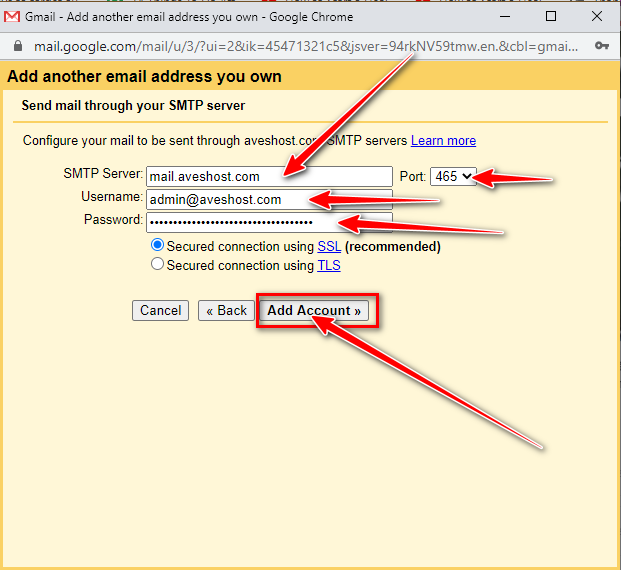 Click on Add Account
Now you have successfully added your Webmail to Gmail to send and receive emails all from Gmail.
But first you will need to verify it first before it can be used, login to your Webmail a verification code will be sent there copy and paste to verify your Webmail email address.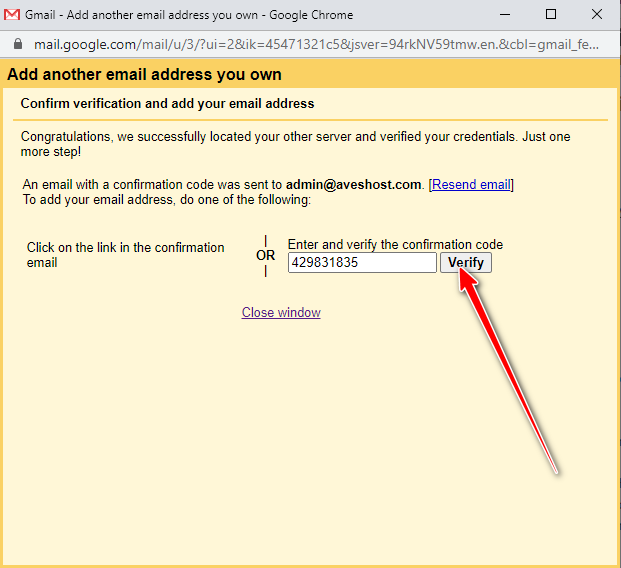 Congratulations your email is verified
But you will noticed that if you try to send an email by default it is still using your gmail address and not your private or Webmail email address. Let fix that…
Now click on setting at the right corner and go to Accounts and Import. Now choose your private email and click on make default as shown below.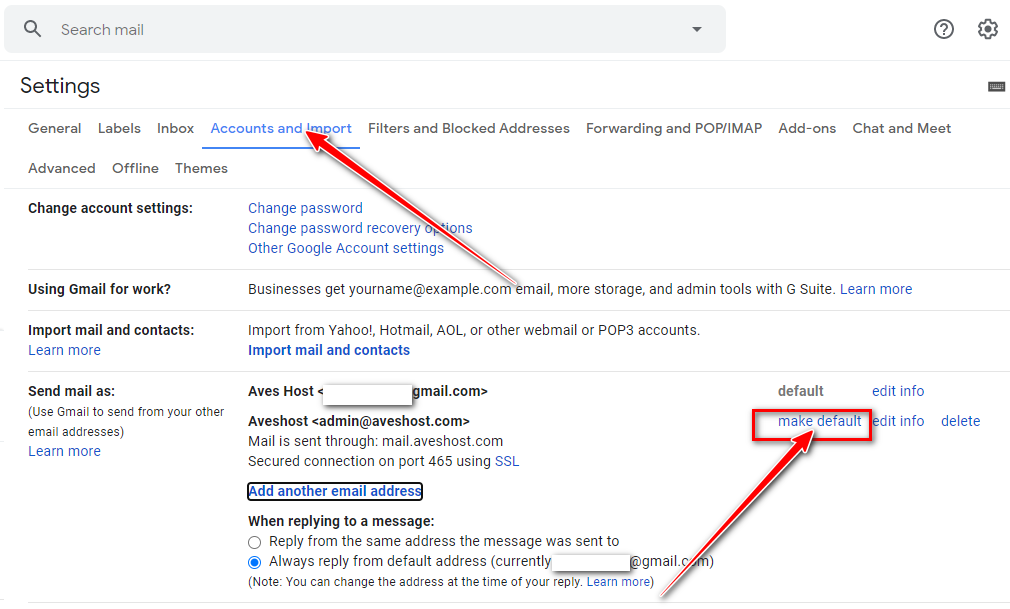 Congratulations you have successfully configured your Webmail to Gmail to send and receive emails from Gmail.