Learn how to buy domain and web hosting and checkout with mobile money in Ghana.
Registering of domain and buying of hosting is not only limited to paying with mobile money but you can also pay with PayPal and Credit /Debit cards.
Follow the simple guide below and get started with Aveshost, the best web hosting in Ghana
Go to our website at www.aveshost.com or click here to be taken directly to our web hosting packages.
Choose one of these four packages and click on Order Now. we have four packages and each of these packages comes with a free domain name registration for the first year.
Free domain name starts from 3yrs for our Deluxe and
professional plans, from 2yrs for our Enterprise plan & 1yr for our
Ultimate plan.
If you are buying a hosting for a year you won't be getting a free domain name except for our Ultimate Package. You don't have to worry much about getting a free domain, our domain registration is the cheapest in Ghana and the world.
You can start with our basic plan which is the Deluxe as a starter. But we recommend you go with the Professional Plan which is unlimited in storage, unmetered bandwidth, and more.
If you want to host more than one website (Up to three) you can opt-in for our Enterprise Plan, with this plan you can host up to three websites. But if you are a business or a developer who is looking to host unlimited websites then go with the Ultimate Plan.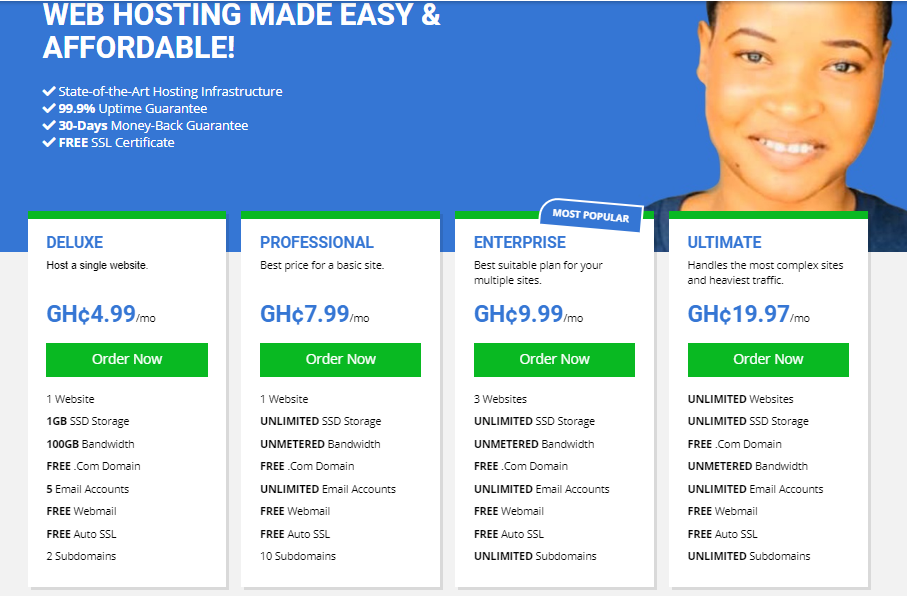 After choosing a package or a plan and on the next page you have three options to either register a new domain, transfer your domain from another registrar or use my existing domain and update my nameservers.
When registering a new domain name please choose a domain which is short, concise, easy to spell and call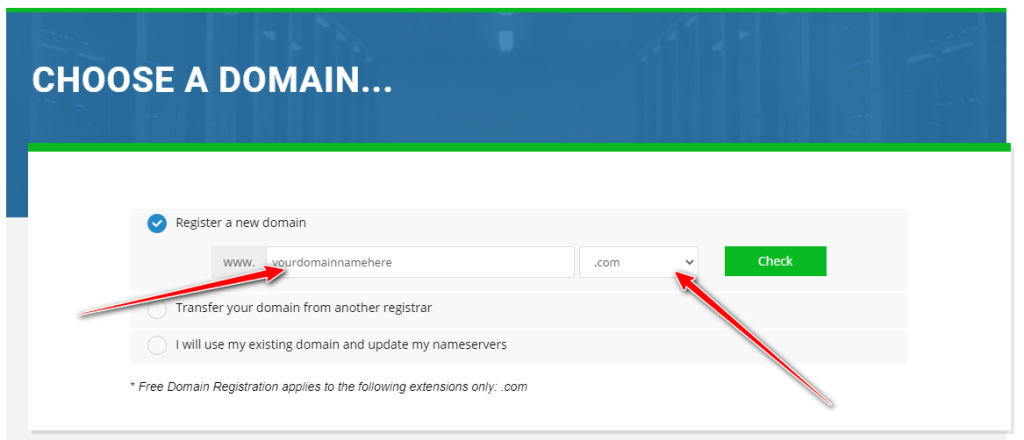 Enter the name of your domain, select your domain extension let say .com, and click on Check to see if it is available if your preferred domain is unavailable it means it has been taken in that case, search for a different one.
When you arrived at a preferred domain name click on the continue button to the next step
For the purpose of this tutorial, we have chosen Professional Package. Choose Billing Cycle as you can see when you decide to go monthly the price is GHS9.00, yearly the price for a month is GHS8.20, biennially the price for a month is GHS8.00 and triennially the price for a month is also GHS7.99 which also comes with a FREE domain.
Now choose your billing cycle period and click on the Continue button to the next step.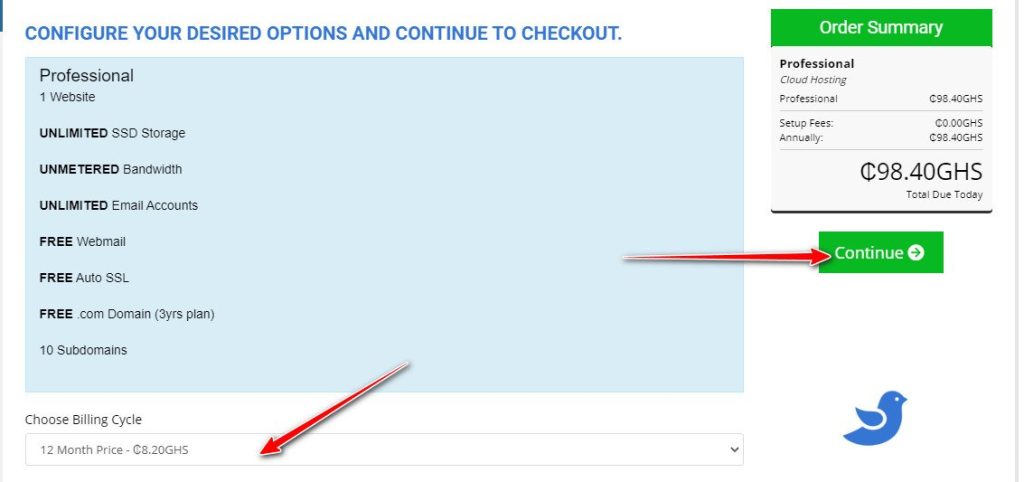 You will be presented with some optional add-ons. These are completely optional you can skip them if you want or choose any of them.
We will recommend you choose ID Protection and as you can see it will protect your personal information and reduce the amount of spam to your inbox when you choose it.
Now click on the Continue button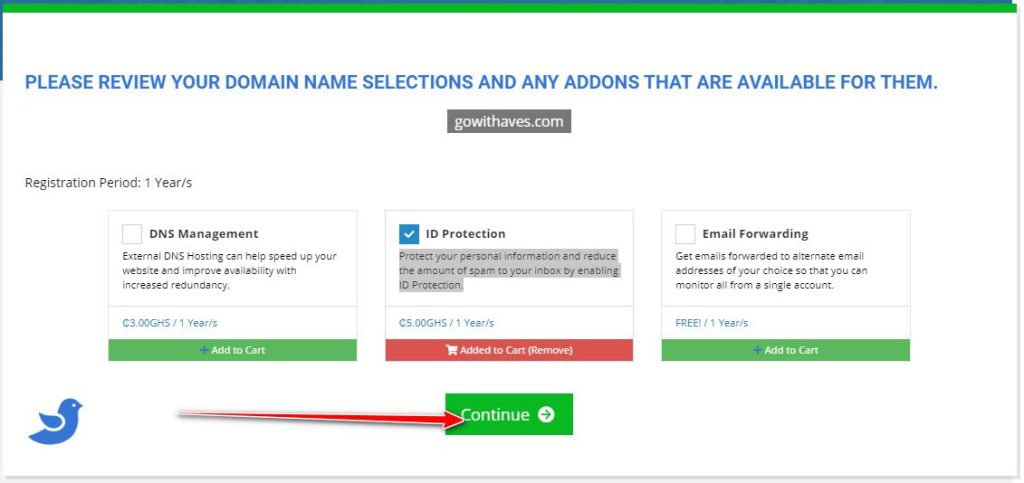 Review your order and proceed by clicking on the Checkout button to continue. As you can see the domain registration is GHS55 per year and is GHS60 because we have decided to add ID Protection which is GHS5 per year.
If you have a promo code enter it or leave it blank and proceed.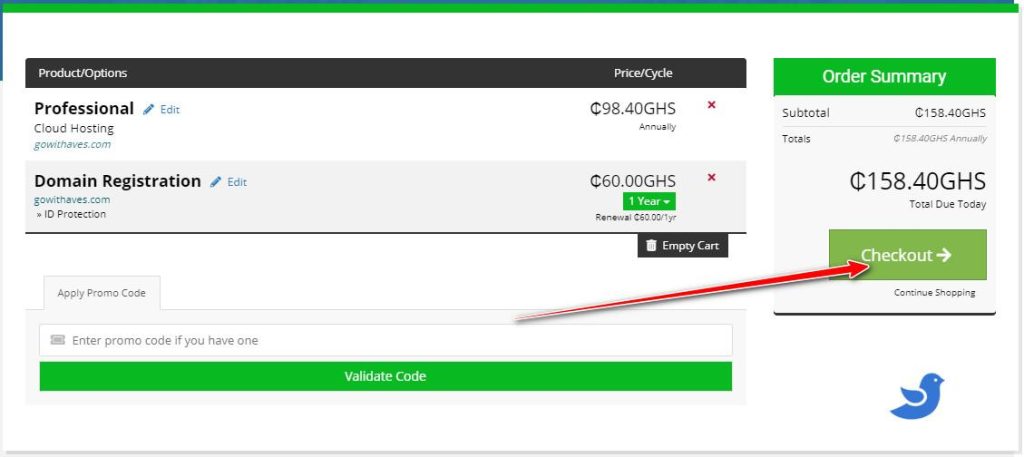 Enter your personal details and billing information and click on Complete Order. Please note the state is your Region.
Also accept the Terms of our Service.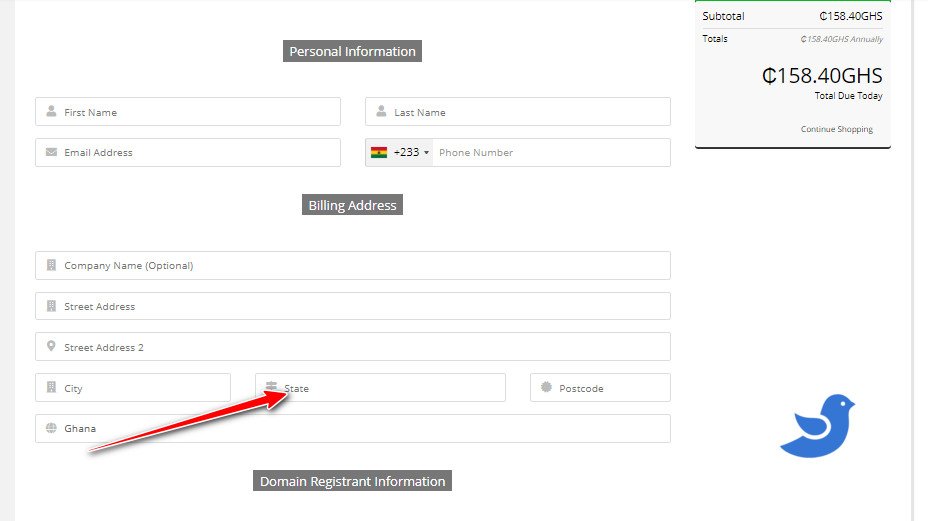 Please take note to disable your Adblocker if you are using one otherwise it will block the PayStack Popup window from loading. Please don't use the Brave browser because it has an adblocker embedded in it or you can also disable it if you want.
Now choose either to pay with credit/debit card or Mobile Money also please note that there is a processing fee of GHS2.00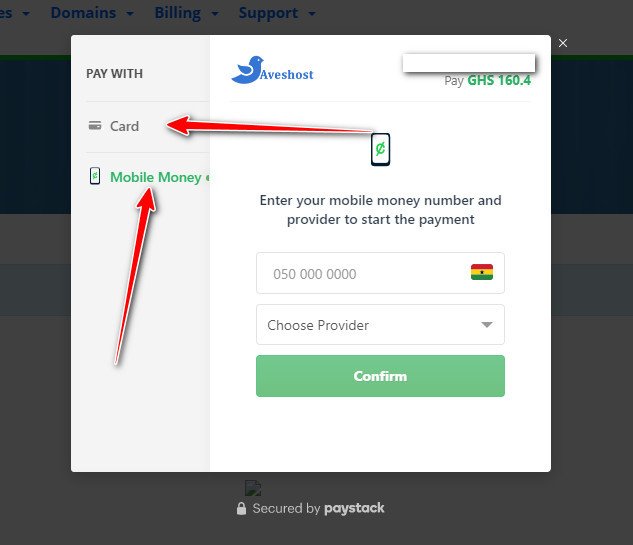 After payment you will be redirected back to your Aveshost Client Area or Dashboard. You will also receive an email containing your receipt and login credentials to login to your cPanel.
Please note that it takes 48hrs for your domain to be properly propagated but here at Aveshost sometimes it takes only 30 mins or less.
You can log in to your cPanel from your Aveshost Clientarea. Go to your client area and click on SERVICES as shown below.

Click on the magnifying icon as shown below.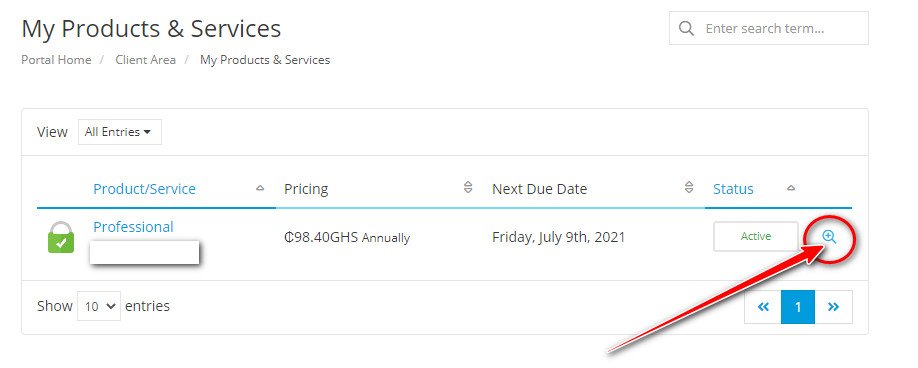 Now click on Login to cPanel as shown below.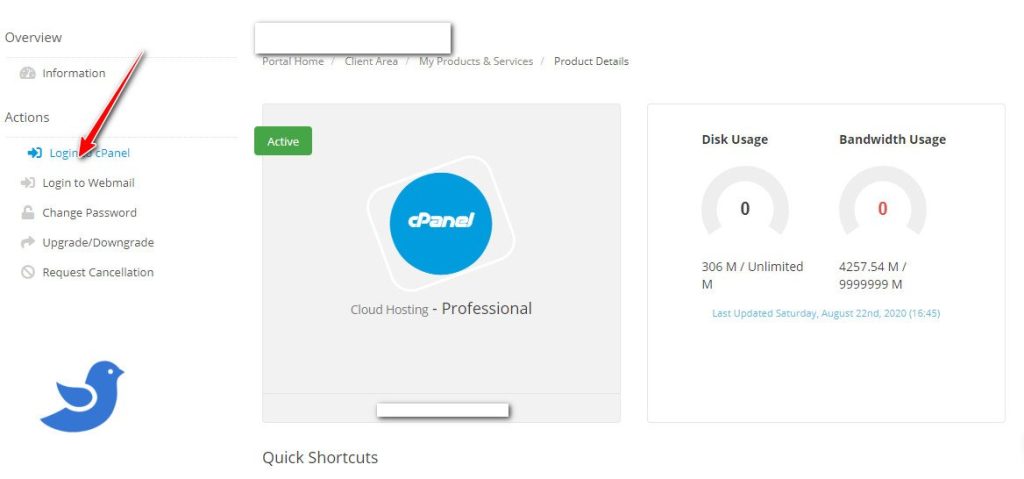 Related;
How to Install WordPress from cPanel
How To Setup Webmail Email Account In Gmail To Send And Receive Emails